From the Intercom is an online blog that began in 2018 as an effort to highlight Asian/Anglo-Asian creators in film, music, and other creative industries. We interview artists, attend film festivals, review songs/albums, highlight new releases, and more.

When I joined as a designer, my mission was to create a recognizable brand for the site as well as experiment with additional mediums in which we could get our message across.
Los Angeles Asian Pacific Film Festival Posters
Below are posters created for a series of interviews we did at the Los Angeles Asian Pacific Film Festival with actors, directors, and producers. My goal was to have each poster highlight a particular film but also feel a part of a collection.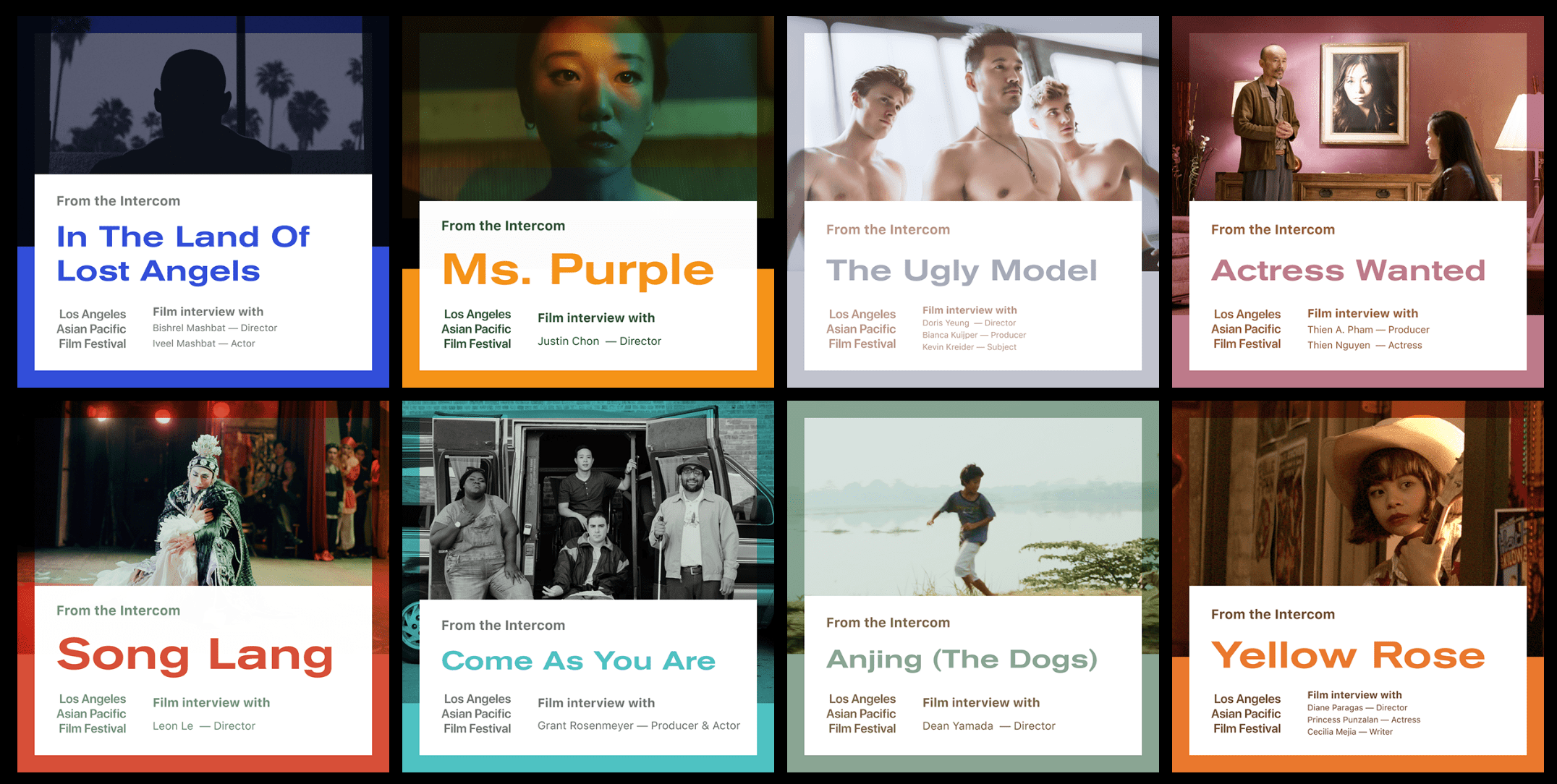 New Brand
Below are some abstract graphics and typography used to created and express the ideas of the new brand for From the Intercom. I wanted something simple yet expressive, the design is inspired by the shape of Cyrillic, Greek, and Latin scripts which I enlarged and overlayed against various backgrounds.
From the Intercom Magazine - Issue 01
This new brand was applied to a magazine created to celebrate the blog's 1st anniversary as well as other promo material. We compiled a collection of our favourites reviews, stories, and interviews in a single magazine.

You can order the full magazine here, we also sell them in a few record stores.
What's next?
The website has been updated with a cleaner, simpler design but I want to apply the new brand to the site. For the magazine, Issue 02 is intended to be more experimental in both design and content.

I am also applying our new brand to all future material, examples are shown below:
Thanks
Thank you to my friend Li-Wei Chu for expanding my music taste, who leads and writes almost everything at From the Intercom and whose writing output is extraordinary in both quality and quantity.